Welcome to the Witch It Wiki
This wiki contains information about the videogame "Witch It" from the developer studio Barrel Roll Games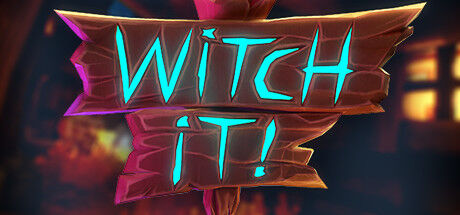 Witch It is a multiplayer hide & seek game set in a vibrant, magical world. Brave hunters seek hidden witches that curse their villages!
Maps are the areas in which the game is played. Every map contains a number of Props and static objects that act as parts of the environment. Hunters can move around the map after they are released from their Spawn Point to find Witches, who had disguised as props in the time prior to the hunters being released.
<iframe width="560" height="315" src="https://www.youtube.com/embed/IHGMnSsrsDA" frameborder="0" allow="autoplay; encrypted-media" allowfullscreen></iframe>
Community content is available under
CC-BY-SA
unless otherwise noted.